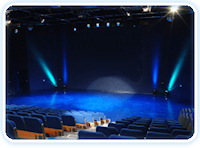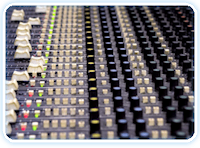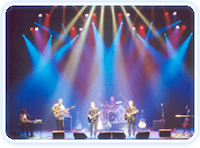 Blue Box Technical Services are passionate and dedicated technical theatre consultants based in Manchester, UK and covering the North West and North Wales regions. Specialising in new-build projects and refurbishments, we offer a range of services and friendly independent specialist technical advice and consultancy to Schools, Churches, Businesses, Organisations, and Entertainment Venues alike.

Our services include:
Technical Design Consultancy
Project Management
Training
Production Services
Safety Services
Fault Finding/Snagging
Witness Testing & Commissioning
Maintenance Checks
We can consult from the very early stages of a project when an idea is still just a concept, and produce detailed technical specifications and tender documents based on your requirements. As we have a wealth of experience liasing and negotiate with architects, builders, contractors, and suppliers, we can project manage the whole tendering process and subsequent install on your behalf, to ensure you get the best possible end product, on budget and without compromising quality. Once you have your new facilities, your relationship with us doesn't have to end there! - we can help you get up and running with your new systems too! We have extensive experience "snagging" and commissioning new installations to ensure that infrastructure and systems work as intended and meet original specifications and design criteria. We can also provide tailored technical training to the end-users of your new systems and facilities, and continue to work with you on delivering your events for as long as you need us.... Blue Box Technical Services can be with you every step of the way!

Blue Box Technical Services was formed in 2007, but our dedicated and knowledgeable staff have over 25 years experience working in schools, churches, theatres, and the entertainment industry. We are committed to remaining neutral and are not affiliated with any one manufacturer or supplier, so you can be sure that the advice we give is honest, professional, independent and unbiased.
Why not take a look at our full range of services and check out some of our recent projects, and then to discuss your project, why not drop us an email at [email protected]